RIDESAFER® travel vest is a safer alternative to conventional car seats for children. Rigorously tested and modified through 15 years of experience, RIDESAFER® vests are made by parents who KNOW safety the best. Our vest reduces the load transferred to the child in a crash, providing better safety.
Our products complies with applicable safety standards in our retail locations.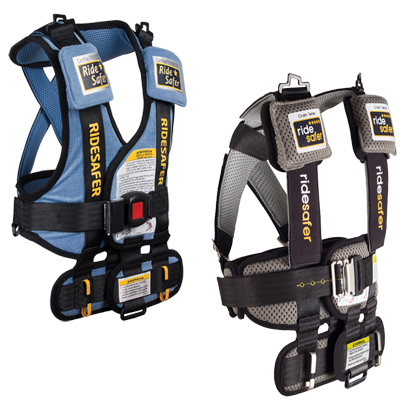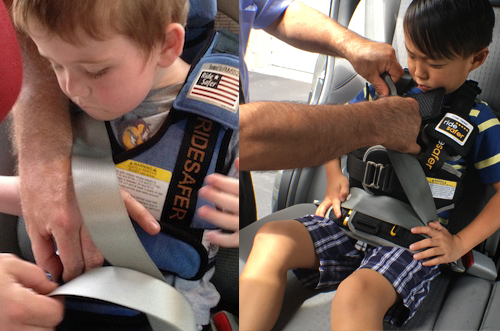 It only takes less than 10 seconds for you to install. RIDESAFER® is a wearable child safety restraint system designed to fit the convenience of both parents and child. It's also considerably advantageous when you are car-pooling or switching to another car.

Our travel vests might become your child's favorite item in the wardrobe-your child might never want to take it off. Only weighing less than 3 pounds, RIDESAFER® travel vests provide much comfort for your child and also for your peace in driving. Providing more space for your children, our vests could even fit three children in your back seat when needed.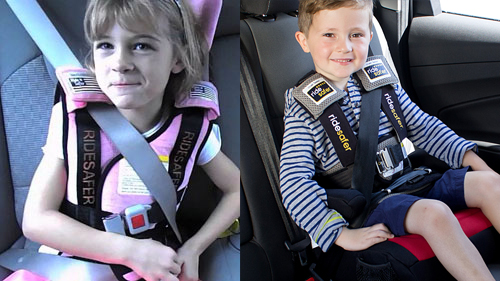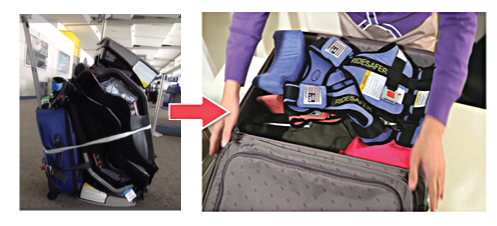 RIDESAFER® travel vests are small and light enough to fit right in your suitcase. Traveling with your child has never been easier with our compact vest that holds even stronger than the conventional car seats. STS RIDESAFER®'s portability could be your lifesaver.